The Liberation of Skopje
Fiction (2016)
Art Films production LTD and Arto Halonen are co-producers in a Macedonian-Croatian-Finnish co-production film The Liberation of Skopje. The delegate producer of the movie is Partysans Productions and Robert Naskov from Macedonia. Besides Art Films production, the other co-producers are Liljeni Films and MP-Film Production from Croatia. The MP-Film's producer Igor A. Nola was also the co-producer in Arto Halonen's feature film A Patriotic Man.
The Finnish actors Mikko Nousiainen, Jari Virman and Antti Luusuaniemi are playing the roles of German officers. Nousiainen has one of the leading roles in the film. One of the two composers of the movie is Tuomas Kantelinen, and the sound designer is Kirka Sainio.
The Liberation of Skopje is a film adaptation of Dusan Jovanovic's theater play. The story is set in World War II-era Skopje, in Makedonia, when it was occupied by German and Bulgarian troops. The story and the cruelty of war, the poverty, suffering and the occupation of Skopje is seen through an eight-year old boy Zoran's eyes. Zoran's father is a member of the partisan forces, while Zoran's mother Lica gets involved in a love affair with a German officer Hans (played by Mikko Nousiainen). This love triangle fuels the tragic events.
The film is directed by a Croatian-born and famous Hollywood star, Rade Serbedzija (for instance Mission Impossible II, Eyes Wide Shut and Before the Rain). Rade Serbedzija is directing the film with his filmmaker son Danilo Serbedzija who's movie 72 Days (Sedamdeset I dva dana) was Croatian Oscar-nominee in 2012. Rade Serbedzija is also seen in one of the leading roles in a film and this is his directorial movie debut.
The film's premiere is expected to take place in spring 2016.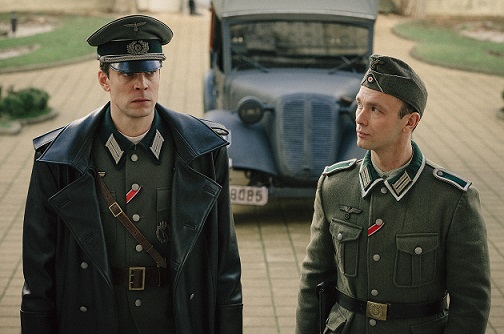 Mikko Nousiainen & Jari Virman.
Photo by Gjorgji Klincarov, copyrights Partysans Productions.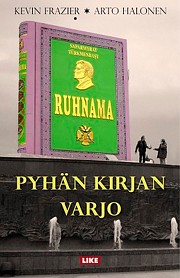 Book available!
Shadow of the Holy Book has now been published as a book, revealing more information behind the film and explaining what happened after the documentary came out. Currently available in Finnish only.