8.10.2020
Shadow of the holy book has been chosen as one of the best documentaries of all time by the DocsDF festival in Mexico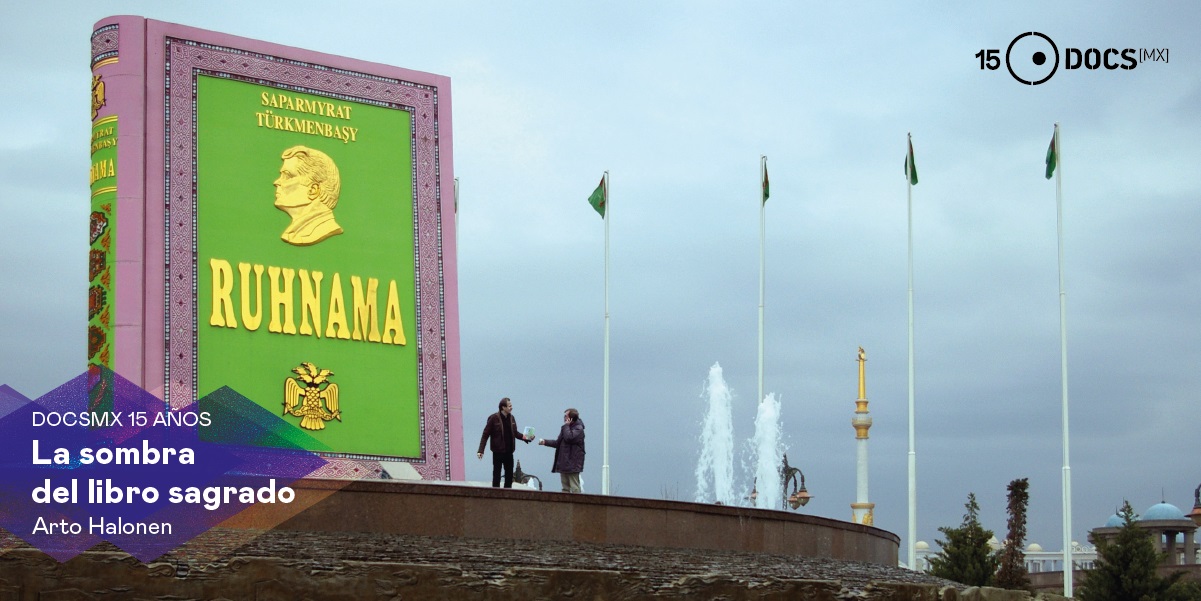 The annual film festival celebrates its 15th anniversary this year, and to celebrate the event the festival has chosen one film from each year for its official Docs 15 años selection. Shadow of the holy book, a documentary feature film written by Arto Halonen and Kevin Frazier and directed by Arto Halonen, was chosen as the best film of the year 2008. In 2015 Shadow of the holy book was also chosen as one of the best films of the decade by the DocsDF festival.
Shadow of the Holy Book is an exploration of Turkmenistan's serious violations of human rights and freedom of speech, and of large-scale international corporations' support of the Turkmen dictatorship. By publishing translations of the Ruhnama propaganda book the companies are granted access to multi-million dollar business deals with the oil-and-gas-rich Turkmenistan.
Shadow of the Holy Book is one of the most widely distributed Finnish documentary films internationally, and it has been released in cinemas and on television in many countries. The movie has been shown in 120 film festivals it has won various awards. Shadow of the Holy Book is one of only three feature-length Finnish documentary films that have been nominated for the best European documentary film award by the European Film Academy.
DocsDF is the most renowned documentary film festival in Mexico and one of the leading documentary film festivals globally. This year the festival takes place in Mexico City from 8th to 25th of October. There will be a celebratory screening for the film in the Jardín Pushkin open-air theatre on Sunday 11th of October at 20.30, and in La Casa Del Cine on Wednesday 14th of October at 15.15.
Finland is strongly represented in the Docs 15 años selection, as the documentary film Mother's Wish, directed by the Finnish Joonas Berghäll, was chosen as the best documentary film of the year 2015.