7.10.20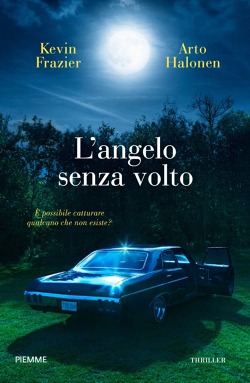 The publishing house Piemme has released the novel with the title L'Angelo senza volto (The angel without a face). Piemme is one of the leading publishers in Italy in fiction for children and adults. Piemme's other famous international authors include Michael Connelly and Khaled Hosseini, among others.

A representative for Piemme, the senior editor of foreign fiction Giulio De Biase has praised the book:

"I was mesmerized by the sparse and, yes, hypnotic language, which painted with very few strokes such vivid feelings and characters. Everyone, Anders and Marie in particular, as well as the very special "villains", come alive in the strongest way, and the icy and still atmosphere of this post-war Denmark where the echoes of the past are still so powerful is amazingly well done."

The novel The Guardian Angel, written by Kevin Frazier and Arto Halonen, is a story about a man who uses hypnosis to manipulate another man into committing a bank robbery and murdering two innocent bank clerks. The story is based on real events. The novel has previously been published in Finland, Denmark, Portugal and Serbia.
The novel The Guardian Angel was published at the same time with a similarly titled movie, directed by Arto Halonen. The international co-production premiered internationally at the renowned Warsaw Film Festival in 2018, and its distribution rights have been sold into 60 countries. The Guardian Angel was awarded for Best Feature Film in the Gold Movie Awards, an independent movie festival held in London on the 9th of January. Actor Josh Lucas was also awarded Best Actor for his role in the film.